Open racism AGAINST WHITE PEOPLE, WHO MAKE 86% OF THIS COUNTRY. If the sign said, no black people, this mayoral candidate would by lynched by sunset today.
"No media (T.V. Radio, etc.) Black Press Only!"
read a sign posted on the door of Bolton Street Baptist Church, the
Savannah Morning News reported
.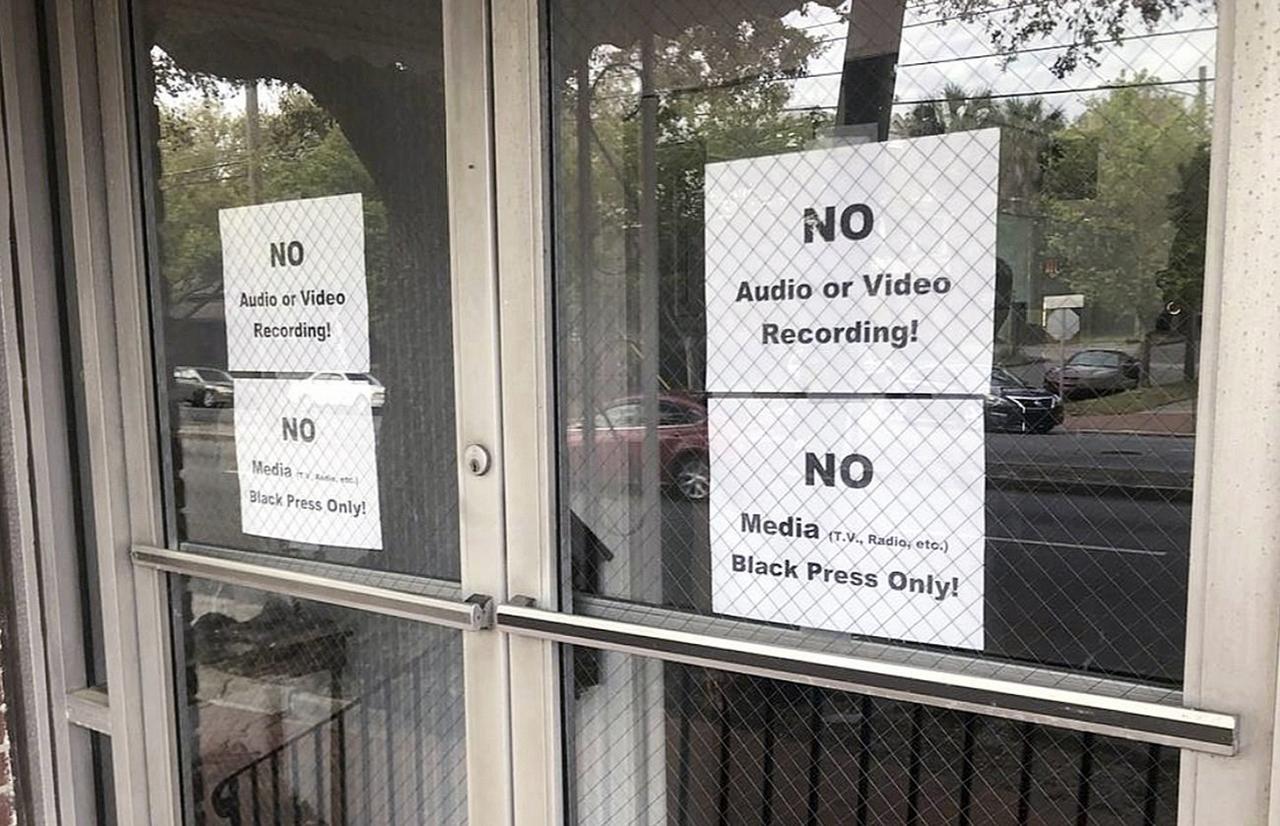 White reporters were denied entry to a meeting to discuss an upcoming mayoral race in Georgia,
while black reporters for at least two television stations and the publisher of the black-owned Savannah Tribune newspaper were allowed into the meeting.
Reporters who got inside were
prohibited from taking photos, video or audio recording,
according to Stephen Moody, an African-American reporter with WJCL who attended the event.
AP reports
that
Mayor Eddie DeLoach is seeking re-election this fall. He became Savannah's first white mayor in 20 years
after winning the 2015 campaign.
Elections for Savannah's top office are nonpartisan, meaning all candidates who qualify end up on the November ballot.
Savannah Alderman Van Johnson, one of three black mayoral candidates to have announced campaigns so far, spoke at the meeting about his campaign for mayor, said
groups have the right to determine how they assemble
. Johnson said afterward he:
...relayed "my vision for an inclusive Savannah, a progressive Savannah."

Asked by
WTOC-TV
about only black reporters being allowed inside, Johnson said:
"It's not my meeting. Again, I was asked to come give a statement, and so I came and I gave a statement."

And of course, this is allowed. That's how far into the pit of hell this country has slid into.