Well then, Boeing is responsible for these downed airplanes and their dead passengers.
Go to abeldanger
https://www.abeldanger.org/illegal-modifications-buap-capture-end/
to explore the BUAP/BHUAP rabbit hole - uninterruptible autopilot = weaponized planes. Who benefits from ruining Boeing's reputation and covering up assassination in a mass air tragedy?
In a clarification that only created more confusion, Boeing said Monday that an alert intended to notify pilots when the plane might be receiving erroneous data from one of the 737 MAX 8's 'angle of attack' sensors wasn't disabled intentionally, as
WSJ reported
on Sunday, but that the feature had been disabled because of a previously undisclosed software glitch.
What's confusing is that Boeing had confirmed WSJ's story that the aerospace company had neglected to tell the FAA and Southwest, the biggest customer for the 737 MAX 8, that the alert feature had been disabled because it had been made a new
'optional' safety feature
. The alerts would have warned pilots that the plane's MCAS system might be about to misfire.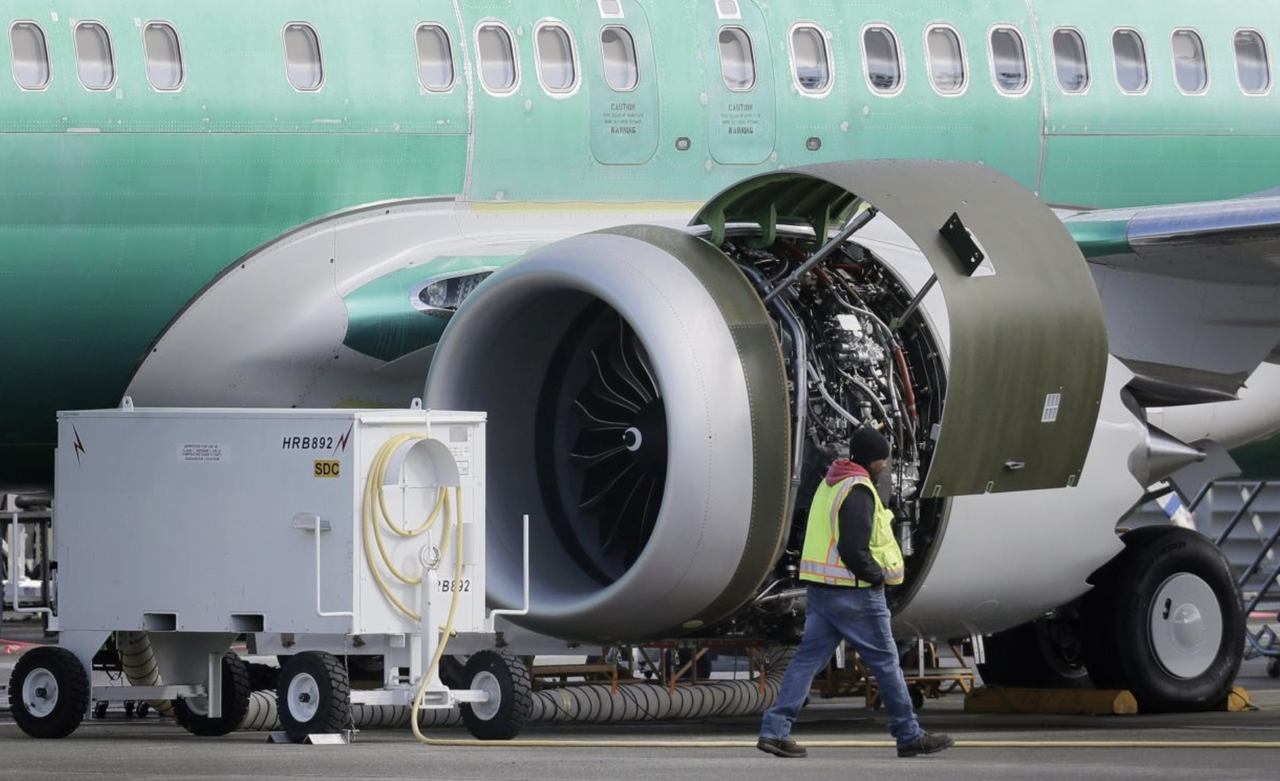 However, the airline appears to have changed its story, offering little clarification as to why. During Boeing's shareholder meeting in Chicago on Monday, CEO Dennis Muilenburg repeated the company's claim that the alerts were a 'non-essential' feature, however, given the fact that the misfire of Boeing's MCAS system (which Muilenburg also insisted wasn't an 'anti-stall' system, as it has been regularly described in media reports, but instead characterized it as a safety system) is widely suspected to have caused the crashes of Lion Air and an Ethiopian Airlines flights that together killed nearly 350 people makes this claim difficult to believe.
The company said that it didn't intentionally deactivate the alerts, and that they had only been disabled because of the software issue.
Boeing is now saying that its engineers, as well as safety regulators at the FAA, either missed or overlooked the software glitch that rendered these alerts inoperable, presumably even on planes where the extra safety features had been paid for. The alerts had been standard on earlier models.
The Monday statement suggests Boeing engineers and management, as well as U.S. air-safety regulators, either missed or overlooked one more software design problem when the model was certified two years ago. Before Monday, neither Boeing nor the Federal Aviation Administration had disclosed that an additional software glitch—rather than an intentional plan by the plane maker—rendered so-called angle of attack alerts inoperable on most MAX aircraft. The alerts warn pilots when there is a disagreement between two separate sensors measuring the angle of a plane's nose.
Boeing's disclosure comes as the plane maker scrambles to win FAA and international approval of a software fix for MCAS, making it less potent and less likely to misfire. In addition to the challenges already facing the MAX fleet, revelations of the additional software difficulties are likely to be scrutinized by airlines, passengers and regulators world-wide as Boeing strives to restore their trust and return the MAX fleet to service.
The alerts, intended to tell cockpit crews if sensors are transmitting errant data, had been standard on earlier 737 models. Officials at airlines around the globe, including Southwest Airlines Co., the largest 737 MAX customer, assumed the alerts remained standard until details emerged in the wake of the Lion Air crash. At that point, the industry and FAA inspectors monitoring Southwest realized the alerts hadn't operated on most MAX aircraft, including Southwest jets.
Ultimately, Boeing's admission of this glitch could make winning FAA approval to allow the planes to return to the skies even more difficult, and it's also bound to make international regulators more wary of Boeing's updated flight software, which the company has said is being designed to make MCAS less powerful, and more quickly identify when a plane's sensors are feeding it erroneous data.