The Washington Post reports that Attorney General William Barr's hand-picked prosecutor could not confirm that Russiagate figure Joseph Mifsud is a US intelligence asset - thus, according to the Post, the Russiagate counterintelligence investigation against the Trump campaign could not have been a setup.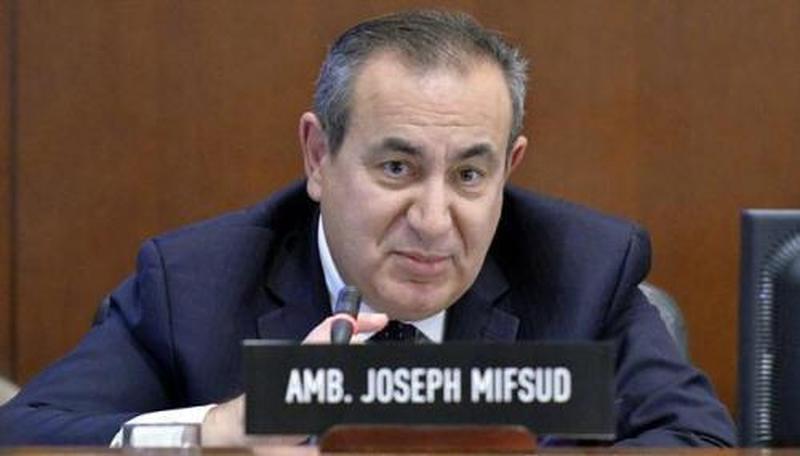 CIA
The revelation comes from the Post's Matt Zapotosky and Devlin Barrett (the latter of whom had a direct line to former FBI attorney Lisa Page according to her text messages), and will reportedly appear in the forthcoming report by DOJ Inspector General Michael Horowitz.
In short, Horowitz asked US Attorney John Durham if Mifsud was a US intelligence asset "deployed to ensnare the campaign," to which Durham - who is conducting a separate review of the 2016 US election - responded that his investigation "had not produced any evidence that might contradict the inspector general's findings on that point," according to the Post.
Of note, Mifsud told (or seeded) 2016 Trump campaign aide George Papadopoulos with the rumor that Russia had 'dirt' on Hillary Clinton, on April 26, 2016. Two weeks later, he repeated it to Australian diplomat (and Clinton ally) Alexander Downer at a London bar, who relayed the Kremlin 'dirt' rumor to Australian authorities, which alerted the FBI - kicking off the official counterintelligence operation against the Trump campaign, dubbed Operation Crossfire Hurricane.
That said, the Post adds "The Washington Post has not reviewed Horowitz's entire report, even in draft form. It is also unclear if Durham has shared the entirety of his findings and evidence with the inspector general, or merely answered a specific question."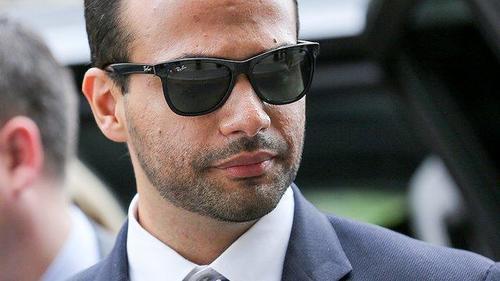 CIA
Papadopoulos, meanwhile, has posited that Mifsud is (or was) an Italian intelligence asset "who the C.I.A. weaponized," according to an October New York Times report. Moreover, Trump attorney Rudy Giuliani told Fox News in April that Mifsud was "a counterintelligence operative, either Maltese or Italian," who may have participated in a "counterintelligence trap" against the Trump campaign aide.
Notably, AG Barr himself traveled to Italy in Mid-September to discuss Mifsud, and was reportedly told by the head of the Italian Security Intelligence Department, Gennaro Vecchione, that Mifsud was not one of their assets.
According to a former Italian government official, Barr first met with Gennaro Vecchione, the head of Italy's Security Intelligence Department, on Aug. 15, essentially to establish contact, and returned Sept. 27 for a second meeting with the heads of Italy's domestic and foreign intelligence services.


Barr, the official said, "asked if Italian intelligence knew anything about Mifsud and if the Italians were aware of his role" in the Russia investigation "in terms of being involved in Italian intelligence itself or if he was politically tied with Italian political leaders allied with the Democrats." The Italians, the official said, "explained that there is no involvement by the Italian intelligence services in this — and the fact that we don't have any evidence of this plot."
"They confirmed no connections, no activities, no interference," the official said. -Washington Post, Oct. 6

As we have noted ad-nauseum, Mifsud has bragged about being a member of the Clinton Foundation. Meanwhile, here is a timeline of Mifsud's interactions with Papadopoulos, via The Markets Work:
We know that Papadopoulos met multiple times with Mifsud in the first half of 2016:
Note: Papadopoulos and Mifsud reportedly both worked at the London Centre of International Law Practice. -The Markets Work

So - was Mifsud an asset of any state intelligence apparatus - or was he working with any on behalf of Hillary Clinton?
Oh, John: all the weaponized assets you sent my way [Joseph Mifsud, Alexander Downer, Stefan Halper] are all being outed from London, Rome and Canberra. Those governments are now actively cooperating with the Trump administration and have flipped on you. Your role will be exposed

— George Papadopoulos (@GeorgePapa19) May 22, 2019
And let's not forget that during Operation Crossfire Hurricane, the FBI sent operative Stephen Halper and a mysterious woman named "Azra Turk" to befriend and conduct espionage on Papadopoulos for events which took place on UK soil - and which AG Barr has said he considers spying.
Halper - who was paid more than $1 million by the Pentagon while Obama was president - contacted Papadopoulos on September 2, 2016 according to The Daily Caller - and would later fly him out to London under the guise of working on a policy paper on energy issues in Turkey, Cyprus and Israel - for which he was ultimately paid $3,000. Papadopoulos met Halper several times during his stay, "having dinner one night at the Travellers Club, and Old London gentleman's club frequented by international diplomats."
As the New York Times noted om May, the London operation "yielded no fruitful information," while the FBI has called their activities in the months before the 2016 election as both "legal and carefully considered under extraordinary circumstances," according to the report.
source ZH